K9Aromatherapy
All Natural Handcrafted Essential Oil Blends for Dogs
& the people who love them
Calm | Train | Heal | Protect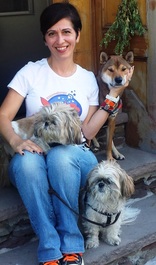 Welcome to K9Aromatherapy and our NatureNose line of safe essential oil blends made especially for dogs. The blends we make help promote calm, aid healing and may be used during training. Consider using these essential oil Calming blends before an upsetting event like visiting the
groomer, when travelling and staying in a hotel room. These products are designed to alleviate mild stress.
Know that when you buy these products you directly affect a shelter dogs life. We donate a portion of our products to dogs awaiting their forever home in shelters. Its my way of giving back. For more information please call us at 617-464-1005.
​This site was developed to provide
Educational information about the safe use of EOs with dogs
Ability to purchase safe products that will help aid in behavior dog training
Donate products to shelters and rescue organizations
IMPORTANT:
Please know Behavior is very complex. It becomes more difficult when engaging with individuals like our canine friends who are unable to communicate verbally. Please know that dogs, like us, suffer mental illnesses brought about by fear, anxiety and prolonged stress. Sometimes conditions develop from environment and sometimes the dog is predisposed genetically. Whats important here is that your dog relies on you to help them. If your dog is presenting sudden or extreme behaviors that are concerning please first contact your Vet to ensure there are no underlying medical causes. If not, a DVM Behaviorist, Certified Applied Animal Behaviorist or Certified Behavior Consultant will be able to help provide appropriate humane force free training. Your AAHA.org approved Vet should be able to help you determine. See Boston K9 Concierge Resources for links.
​
---
NatureNose..the best remedies are grown by their mother, Earth.
Considerations: Do not use these products on cats or other animals other than intended. We use Rosemary essential oils in Forest Dog Calming and +R Play & Train products. If your dog is epileptic or experiences partial seizures do not use these products. Always read ingredients. Read considerations page on this site. We do not use Birch, Anise or Clove essential oils in our products.
---